posted August 24, 2016
"One-Eyed Jacks" was the only film Marlon Brando directed, and he made it, in 1961, only because he and a young Stanley Kubrick, its intended director, had so many "creative differences" that Brando decided he would take on the job, himself. Now the film has been lavishly restored, and its oddness can be gauged anew.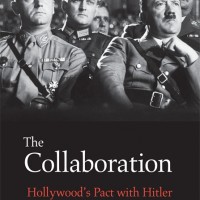 posted October 24, 2013
Was Hollywood cozy with Hitler? That's the claim of a new book that has proven incendiary — and has been soundly disparaged.