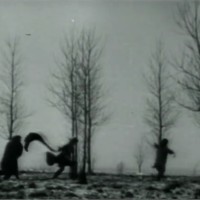 posted March 31, 2016
"Who's Crazy?," a 1965 film by Thomas White, a young American in Paris with performances by members of the Living Theater and soundtrack by Ornette Coleman, has turned up in a New York garage, and has been restored to throw light on experimental cinema of its day.
posted March 17, 2016
Barbara Flueckiger is figuring out how best to determine the colors that films have had, throughout cinema history. She is developing means to replicate the colors in digital restorations. Her huge challenge: to understand not only the properties of film colors, but also their origin in cultural tastes for particular color palettes. Her work is shading film interpretation and film history.