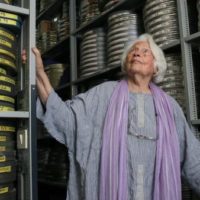 posted November 29, 2021
To show what life has looked like in Israel since its founding in 1948, the Israel Film Archive at the Jerusalem Cinematheque has reached a significant milestone. It has completed work on providing English subtitles to all the newsreels in its online collection. It is doing the same for its feature films, which show what creative minds have made of the country.
posted November 4, 2021
When films and other media depict unfamiliar forms of sexuality, that may surprise some viewers but it can thrill others by providing them with a sense of validation that acts as a welcome tonic to the sorts of disapproval they may commonly encounter. Promoting understanding and acceptance, as well as providing avenues to solidarity, are among the goals of the Sexual Representation Collection at the University of Toronto.