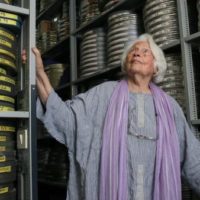 posted November 29, 2021
To show what life has looked like in Israel since its founding in 1948, the Israel Film Archive at the Jerusalem Cinematheque has reached a significant milestone. It has completed work on providing English subtitles to all the newsreels in its online collection. It is doing the same for its feature films, which show what creative minds have made of the country.
posted December 2, 2014
Jasmyn R. Castro, a moving-image archivist in training, is testing the notion that African American home movies are rare because they have rarely been made.