posted December 16, 2017
What did Hollywood do, when Nazis came calling? Efforts by Nazis to influence Hollywood during the decade before World War II have long occupied historians of the period, resulting in numerous studies. Two new books have in recent months joined that parade, and have cast fresh light on an enormous controversy that arose in 2013 when two other books appeared that dealt with Hollywood's confrontation with Nazism.
posted June 27, 2016
In Queensland, Joel Archer brings elderly audiences alive with the movies of their heydays – then he goes out and scours aging or abandoned cinemas for missing screen gems. And he has found some memorable ones.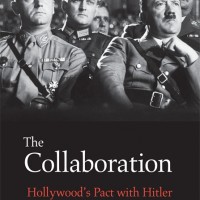 posted October 24, 2013
Was Hollywood cozy with Hitler? That's the claim of a new book that has proven incendiary — and has been soundly disparaged.