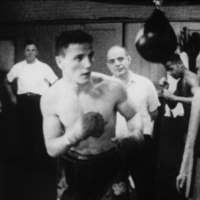 posted August 6, 2020
The George Eastman Museum is providing free online access to a selection of digitized films from its moving image collection. So far, it has released 23 digitized films for general viewing. Films by groundbreaking documentary maker Leo Hurwitz are among selections from the Eastman collection that you can now watch on the museum's website.
posted August 23, 2019
The National Film Preservation Foundation has announced grants to 35 institutions to save 74 films. Since Congress created the NFPF in 1996, the agency has provided preservation support through grants and collaborative projects to 304 institutions to preserve 2,478 films. The preservation grants target newsreels, silent-era films, home movies, avant-garde films, and endangered independent productions that are unlikely to be preserved by commercial programs.
posted August 12, 2016
"Race films" were made with African American actors and crews, and for the most part by African American directors and producers; they were popular with African American audiences from the 1920s to the 1940s, but are little known, now. That may change through the efforts of several moving-image archives and the distributor Kino Lorber.