posted September 18, 2017
The VHS tape was such a clunky medium that it almost invited disdainful treatment. Never the archivist's or librarian's first choice of format, it nonetheless won out in the "videotape format wars" of the late 1970s and 1980s, and became the medium of choice. Now, in the era of digital recording and online streaming, those VHS tapes are slowly but surely deteriorating. Will Section 108 of the US Copyright Act save the day?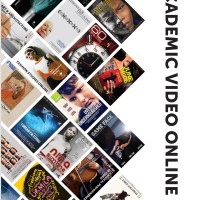 posted August 29, 2017
The days of college students poring over books in library stacks, seeking inspiration in leaps within and among Dewey Decimal System categories, are virtually gone. That's not how students now access information. The new media of choice are all digital, and that includes in the audiovisual realm. There streaming video has come rapidly to dominate.