posted December 28, 2018
The history of black Americans in film would have been far less well understood if not for the lifetime of research by Thomas Cripps. The leading American scholar of the black presence in film, he died in Baltimore from complications of Alzheimer's disease on 17 September 2018, his 86th birthday.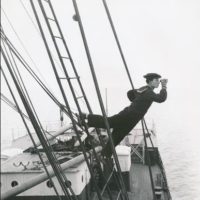 posted December 20, 2018
U.S. Librarian of Congress Carla Hayden announced on 12 December 2018 the annual selection of 25 influential American motion pictures to be added to the National Film Registry of the Library of Congress. Induction marks films' cultural, historic, and aesthetic importance to the nation's film heritage, and being added to the registry ensures that chosen films are permanently preserved.