Redress for A Giant of Costume Design
posted August 12, 2015
In the 1950s, Hollywood gave Orry-Kelly his due: three Oscars for costume design. Now he is being belatedly recognized in his native Australia with a biographical film, a major exhibit, and publication of his rediscovered (but never quite lost) memoir.
n
While preparing her just-released documentary biopic, The Women He Undressed, Gillian Armstrong searched high and low for the diary of the man who did the undressing, and the dressing: one of Hollywood's costume-design greats, Orry-Kelly.
The diary was reputed to be detailed — so much so that it constituted the memoirs of the larger-than-life designer. That created great expectation because, while Orry-Kelly's life ended unhappily, the acme of his career had been quite something: he had lived, played, and plied his trade close to many Hollywood stars. And he had worked on some 300 feature films, creating styles ranging from refined to outrageous, from demure almost to scandalous.
While Armstrong and the writer of The Women He's Undressed, Katherine Thomson, searched for the diary, it seemed possible it had simply been discarded.
But now that Armstrong's film is out, the director of My Brilliant Career, Little Women, and Oscar and Lucinda has provided more details of her quest for the elusive diary.
Her account provides a signal example of how farflung the byways of archiving can be.
n
During Orry-Kelly's extraordinary career, he created some of the most famed "looks" in American film history: Ingrid Bergman's demure but enticing aura in Casablanca; Marilyn Monroe's barely contained sexuality and Jack Lemmon and Tony Curtis's comic cross-dressing in Some Like It Hot; many more. He designed wardrobes for An American in Paris, Les Girls, Oklahoma, 42nd Street, The Maltese Falcon, and Arsenic and Old Lace; he dressed Bette Davis, Barbara Stanwyck, Ave Gardner, Katharine Hepburn… and Humphrey Bogart, Errol Flynn, and other elegant and dashing screen idols… and he earned a reputation for his talent for optimally "undressing" the physical form of stars, and then building winning styles onto them.
That all made him, without doubt, the most accomplished wardrobe artist — or pretty much anything else — to have emerged from early-20th-century Kiama, New South Wales.
Orry-Kelly was born in that surf-side town of a couple of thousand people in 1897, the son of a tailor from the Isle of Mann, in the British Isles. That explains Orry-Kelly's name, which at birth was Orry George Kelly, although he grew up "Jack" Kelly: "Orry" was a legendary Manx king who from 1079 ruled the Isle of Man and other islands between it and the conqueror's native Norway.
Kiama sits on the South Coast of New South Wales, 75 miles (110km) south of Sydney, a long way at the beginning of the 20th century. Kelly's parents sent him to Australia's largest city when he was 17, intending that he become a banker.
He opted for the theatre — the theatre, and the Sydney demimonde that sustained it.
That led him to travel to New York, where he came to share lodgings with two other theater figures. One, Archibald Alexander Leach, like Kelly came from a clothing family, although his English father, a trouser presser, had abandoned him when he was 10. He also shared with Kelly a passion for cinema, and it was in film that he would find fame, once renamed Cary Grant.
Leach moved to Hollywood in 1931, and Kelly, who came to affect the decidedly un-Kiama-like moniker Orry-Kelly, followed a year later. Whether the later five-times-married Grant and Orry-Kelly were lovers during the several years they shared a New York apartment has been much speculated.
Kelly worked in Manhattan as a nightclub mural painter, a Fox East Coast studios illustrator, a costume and set designer on Broadway for Shubert Revues and George White's Scandals, and when he reached Hollywood, won the position of chief costume designer with Warner Bros, an appointment for which a 35-year-old unknown from Kiama would seem to require a leg up.
By 1944, Orry-Kelly's name and fame were assured, and he left Warner, and a period of extraordinary creativity in which he for years created looks for an average of a film a week. He continued to work, albeit less rapidly, on films produced by several other studios. His three Academy Awards for Best Costume Design came with An American in Paris (1951), Cole Porter's Les Girls (1959), and Some Like It Hot (1960). He won a nomination for Gypsy, which appeared in 1963, and he would probably have won more Oscars had the costume-design category existed before 1949.
n
When Gillian Armstrong learned of Orry-Kelly's accomplishments, she set about making a sort of documentary feature film about him, and began working with material she could find, such as costumes, letters, illustrations, and photographs, and to interview the likes of Angela Lansbury, Leonard Maltin, Jane Fonda, and others familiar with the designer.
Much more elusive was the diary-memoir, which seemed likely to be the most helpful source. But as she proceeded with her research and filming, it eluded her. Until…
In an interview this month [5 August 2015] with Radio National, a service of the Australian Broadcasting Corporation, Armstrong explained how she came to locate the diary. A few years ago, she said, she went on various Australian radio shows to put out a call for Orry-Kelly's memoir. She learned that historians of Hollywood costume design had been searching for it, in vain, for 30 years.
"Katherine Thomson and I were determined we were going to find it," Armstrong told Radio National. "One of the rumours was that a copy had been sent to his relatives in Australia." She and Thomson located a genealogist in Kiama who found that a copy of the memoir was thought to have gone to someone in the family. A social-media appeal didn't turn it up, and very little came from further requests for information they made via radio and an Australian newspaper.
After searching for over a year, said Armstrong, "Katherine and I felt, 'Well, we're on track to make this movie; we've found a lot of stuff in archives, in letters from Hedda Hopper, and to composer Cole Porter, and so on, and interviews he'd done all over the world, and we'd found four wonderful 90-year-olds who knew him and were going to talk about him… Unfortunately, it looks like we haven't found it.'"
But then, in 2013, a small film festival in Newcastle, 160km north of Sydney, asked Armstrong to appear on a panel, and she agreed – largely because her husband persuaded her it might be fun to see the industrial city, which was enjoying something of an arts-driven urban revival.
The festival's organizers asked Armstrong whether she might even appear on a Newcastle radio station, to help plug the event. "Of course I was happy to do that," said Armstrong. "And the last question the interviewer said was, 'What are you working on now?' And I said, 'Well, actually, I'm in research; we're putting together this film on this Australian costume designer, Orry-Kelly.'"
The next day, Armstrong's agent in Sydney called to tell her that a woman had emailed after hearing Armstrong mention Orry-Kelly, and had asked: "'I wonder if she would be interested in meeting his great niece, who's a very close friend of mine?
'Oh, and by the way, if she's interested, she has his memoir.'"
"Interested!"
Janet Fowler, Orry-Kelly's then-71-year-old great niece, had kept the document safe in a pillow-case in a wardrobe for 20 years. She told the Sydney Morning Herald: "My mother said to me when she died: 'Do not let this out of your hands, whatsoever; one day it will be valuable. I took no notice. I'm over the moon now."
Armstrong and Thomson quickly visited and, as she told Radio National, "There it was, sitting on the kitchen table. It's epic. It's a log, huge. There it was, in 1960s typewritten paper, and on the front, 'Women I Undressed, by Orry-Kelly'."
The three films for which Orry-Kelly won Oscars (above), and one for which he was nominated: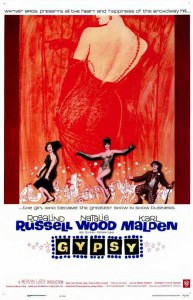 They had almost made their film without the memoir, and were relieved to discover, said Armstrong, that the memoir confirmed and enlarged what they'd been able to discover about him from, for example, interviews, his letters, and Betty Davis's biography: "The key things about Orry, this dry, self-deprecating wit, and this real sense of… he hated hypocrisy, and he had a real sense of integrity, and that came through."
Later, as it turned out, Armstrong would find a second version of the book, at the Warner Bros research library in Burbank, California. Orry-Kelly had tried to have his memoir published, at some point, and Armstrong and Thomson learned that the family had tried, too, probably in the late 1960s. Armstrong and Thomson had located a letter from attorneys who'd represented the family, and, Armstrong reported, "they basically said, 'Sorry, none of the publishers are interested; none of these people are famous, any more.'"
That was perhaps a sign of the passing of Hollywood's golden age – after all, Orry-Kelly did provide many details of his interactions with Bette Davis, Cary Grant, Marilyn Monroe, Katharine Hepburn, Ava Gardner, and many others.
More likely is that the diary of an openly gay man in a closeted era hinted at too much for others' comfort. Obliquely, the diary constituted a self-portrait of a gay life in the early 20th century. In Orry-Kelly's case, that had early included not telling his parents that in Sydney he was not becoming a banker, but instead was making a living by escorting women to tango tea dances, as he would later do in New York.
Armstrong said she suspects that Cary Grant and, later, his estate might have intervened to prevent Orry-Kelly and surviving family members from publishing the diary: "Orry himself tried to get it published when he was alive; we know from letters that we found. First he wrote to say, 'Hooray, it's finished; and everyone says it's going to be a hit.' And then he sent another letter, to Hedda Hopper, and said, 'Oh, of course, now the lawyers are all over me.'
"Well, we know that Cary Grant, who was a very close friend, and Orry's flat mate or whatever we want to call him, for nine years when they were young men in Greenwich Village… he was very sue-happy, over the years."
What Grant and Orry-Kelly's relationship was, exactly, they never detailed. The diary does reveal that in New York, Leach (Grant) and Orry-Kelly used Kelly's mother's money to throw parties, and that they set up a speakeasy where show people and mafia figures rubbed mingled. Armstrong said to Radio National: "You'd have to say that, if you were living with a gay man for nine years, it'd be pretty rare to be straight. We also talked to a lot of people for the documentary – Scotty Bowers, whose title in the film is 'The Fixer' but who as actually the unpaid pimp of many people in Hollywood, and who has written a book, if anyone is interested, about absolutely everyone who's slept with everyone." Matt Tyrnauer, a writer for Vanity Fair and the director of the 2008 documentary Valentino: The Last Emperor, is reportedly near completion of a documentary film about Bowers that he is billing as a "cinema vérité documentary" and "a secret history of Hollywood in the pre-Stonewall era."
When Orry-Kelly died, in 1964, of liver cancer after a long battle with alcohol addiction, his pallbearers were Cary Grant, Tony Curtis, and directors Billy Wilder and George Cukor, while Jack Warner gave a eulogy.
In his homeland, Orry-Kelly, the extraordinary Jack Kelly of Kiama, is in a season of commemoration. Gillian Amstrong and Katherine Thomson helped his survivors to find a publisher for the diary-memoir, and it has appeared from Random House Australia with lavish illustration, as Women I've Undressed: A Memoir. The foreword is by a current star of Hollywood costume design, Catherine Martin, who has now overtaken Orry-Kelly's Oscar tally, with five. She cites him as an inspiration. (The film's social-media site has images of Orry-Kelly designs.)
From August 18, the Australian Center for the Moving Image, in Melbourne, is holding an exhibition marking Orry-Kelly's achievements, and has brought 15 of his costumes from the Warner archives, as well as drawings and his three Oscars. It will be the first time the statuettes have been displayed in Australia, and they will be in the country only because Armstrong, during her quest to find the memoir, located those, tarnished, in an unmarked box at Warner Brothers in Los Angeles, along with costumes, letters, illustrations, and photographs.
Some films Orry-Kelly dressed:
— Peter Monaghan
---
Printed from Moving Image Archive News: http://www.movingimagearchivenews.org
URL to article: http://www.movingimagearchivenews.org/redress-for-a-giant-of-costume-design/
Click here to print